Between the Sand - Phase 2 - Local Event
February 27, 2019
Visit Application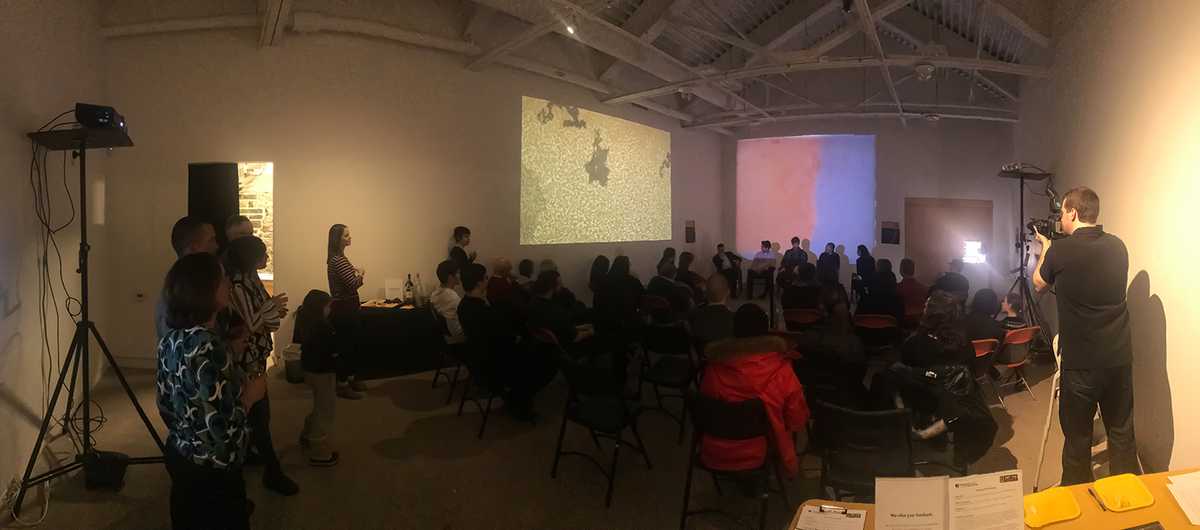 Phase 2 of the Between the Sand residency was a public installation at the Modern Fuel ARC. The work was showcased for the first time alongside the sand coloumn used in the lab. This was a chance for the local community to meet the research group, the residency organizers and the artist to disuss the residency and view the work.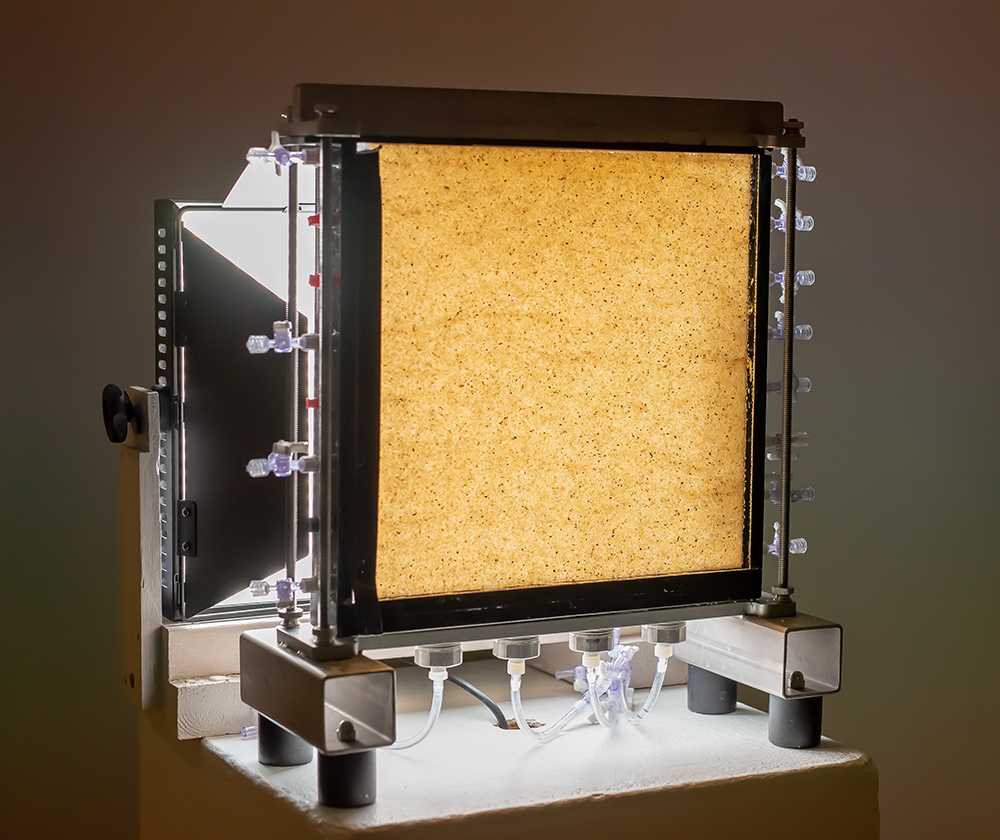 By this time, much of the inner workings of the web application had been completed. The space between the sand was mapped, and contamination could spread throughout the grains. The sand grains were images taken from the microscope in the lab. Many of the technical details were revisted and outlined in Phase 3.
The work was projected onto the wall of the gallery. The grains slowly faded in and out throughout the evening while different flow patterns were applied to the contamination.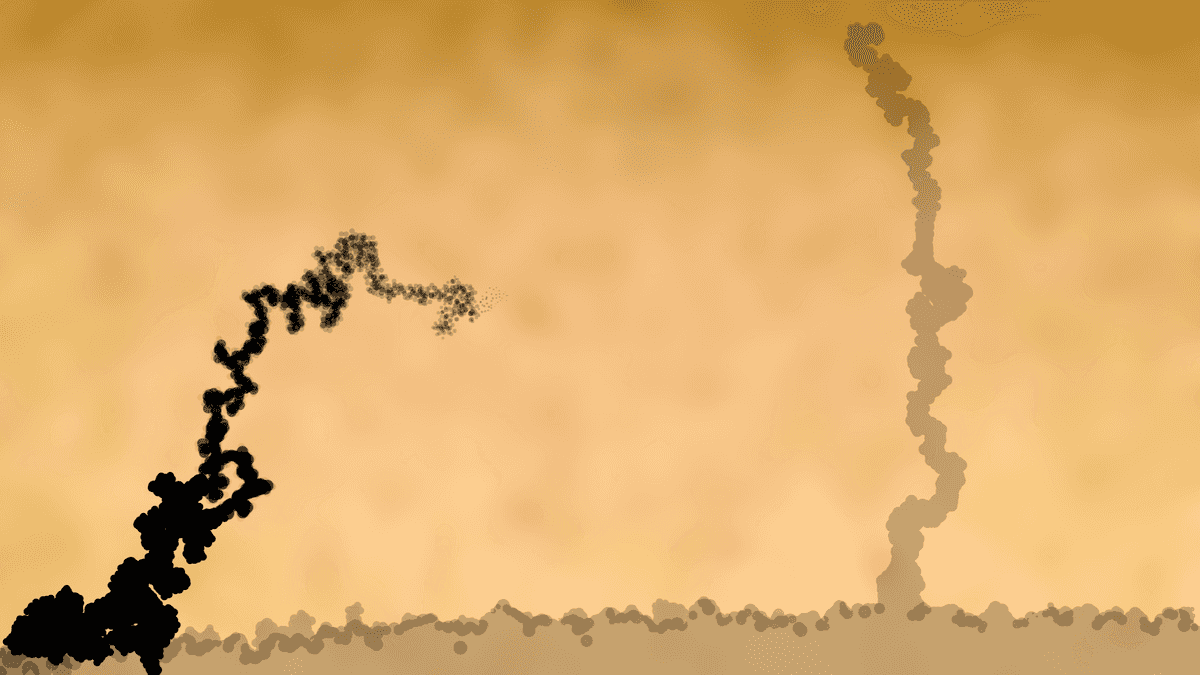 The contamination was triggered by pouring water into a pipe that was connected to a box on the floor of the art gallery. An embedded contact microphone sensed the water pouring down the pipe and triggered the web application, sending contamination travelling across the wall.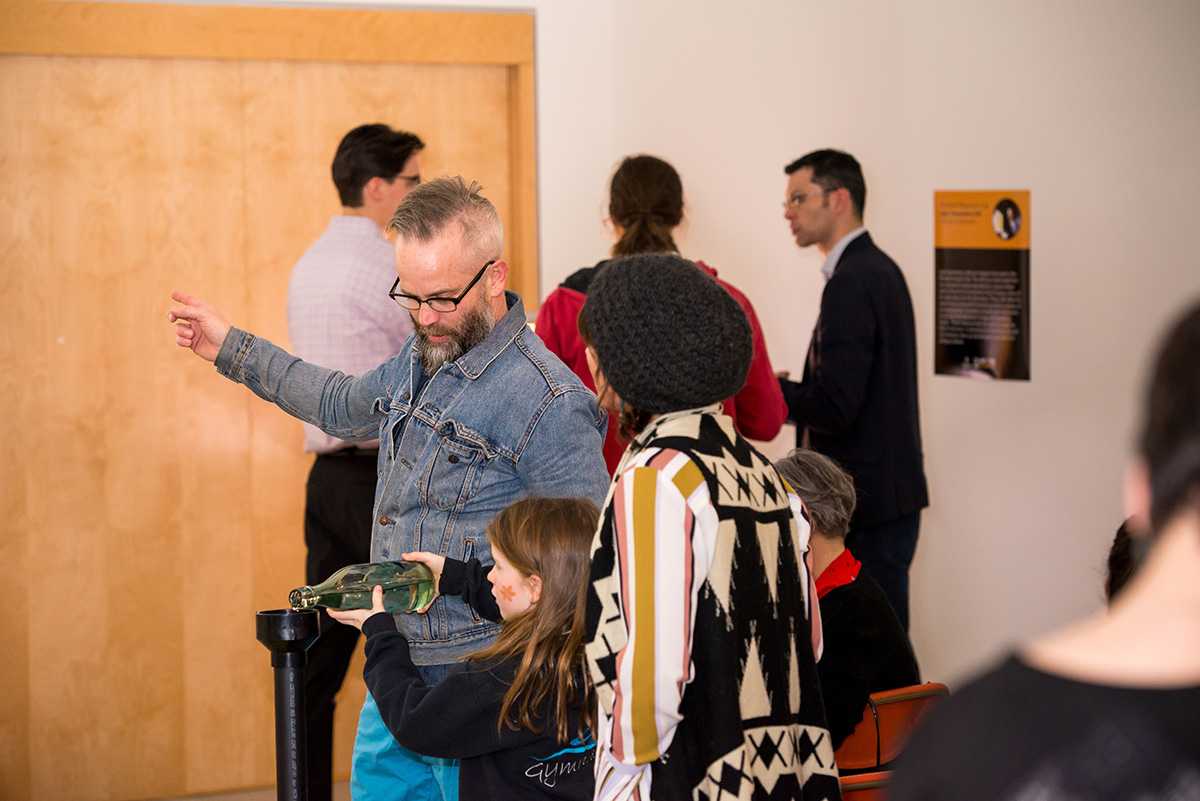 The event featured a discussion panel, where we discussed the residency, and answered questions. The panel included Kevin Mumford and Cole Van de Ven from the research lab, myself as the artist, and Catherine Lau from Art the Science. Julia Krolik (also from Art the Science) moderated the panel. There were some interesting discussions that became somewhat controversial when one member of the audience voiced their opinion that using computer code was not really "art".
Between the Sand
Phase 1 - In the Lab
Phase 2 - Local Event (this page)
Phase 3 - Online Exhibition
Visit Application